What We Do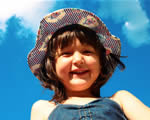 If you have been scouring the Internet searching for information or help with getting your child into the right Los Angeles preschool, private school or public school then you have come to the right place.
That's what we do - we provide you with that information and help. You may engage our services for as little as a telephone consultation or as much as a personalized plan and assistance in executing it.
Once upon a time you moved into a neighborhood and your child went to the neighborhood school. And certainly that approach is still an option, for some families in some neighborhoods. If that describes you, I strongly recommend that you take a serious look at your local public school.
But these days there are choices about where you send your child to school. Many, many choices. In fact there are so many choices out there that choosing a school can be a bewildering experience, fraught with panic and self-doubt.
Doubt no longer. What using me as your school consultant means is having an educational expert on your side, someone who learns about your child, knows the schools and then gives you clear advice about which schools are truly a match for your child.

So whether you're interested in public, private, parochial, boarding school or homeschool, whether you're Eastside or Westside or Valley, whether you're looking for preschool, Kindergarten, elementary, middle or high school, L.A. School Scout can help.

My only agenda is to help you find the right school for your child – not your neighbor's child, or your cousin's child. I am really not attached to whether you opt for public or private, but I will give you specific, detailed information about those options – all of those options relevant to your specific search.

When you work with me, you get a dedicated school placement expert – not your neighbor, friend, or family, all of whom may have opinions about where your child should go to school.

As L.A. School Scout I have personally visited hundreds of schools all over greater Los Angeles. I have specific, detailed knowledge of all the schools out there, no matter where you live. I have already done the advance legwork to scout your school options. As a school placement consultant I specialize in knowing the schools intimately, and making sure the ones I recommend to you are a match for your child.

An L.A. School Scout consultation can provide, depending on what you request:
A free initial intake call
1 hour phone consultations
90 minute – 2 hour in-person consultations
Phone only, if that's what works for you
In-home or in-office meetings – I will come to you
Report card and test results review
IEP or other assessment review
School application review for private schools – and assistance in crafting a compelling application
Scheduling of all school tours, as needed
Rush and relocation placement
Application deadline reminders
Tour/application status tracking
Consultation during the decision-making process
Initial assessment of your child
Kindergarten readiness assessments
Classroom observation - ongoing assessment as well as consultation with your child's teachers and other service providers, if required
Personalized school recommendations, with extensive, detailed descriptions – not just a list!
Personalized neighborhood recommendations, if you are considering moving to optimize your public school options
Attending service provider meetings as needed
Scheduling tours, interviews, assessments
Deadline and tour, interview and assessment reminders
Customized tour/application status tracking grid with event-based and information-based updates
Interview Preparation for parents and children
On-going support throughout the year – and beyond
And don't forget the L.A. School Scout free online tour calendar and my weekly newsletter, chock full of timely, up-to-date information on education and the world of schools.

My goal as an educational consultant and school scout is to give you options, make the school search manageable, and help you make an informed choice about what type of education is right for your child. L.A. School Scout helps you sort through your options, explains those options to you in detail, and guides you every step of the way. There is a school out there for your child, and we will help you find it!
For more information about our services, please contact L.A. School Scout at 877.877.6240, or
Email: sandy at LA School Scout.com
From the Washington Post:
The problems facing community colleges — in seven graphs
A new report on the state of America's community colleges says that while these institutions are "expected to shoulder the bulk of the challenge" of lifting America's postsecondary graduation rates, many are not equipped to do the job. The report, … Continue reading → ...
05/23/13 10:47 am
Superstar astrophysicist: Why 'Star Trek' beats 'Star Wars'
You may view "Star Trek" as just another science fiction movie, but world renowned astrophysicist Neil deGrasse Tyson doesn't. Tyson, in the video below, explains that he is a big fan of Star Trek — all of the various television … Continue reading → ...
05/23/13 8:00 am
The serious risks of rushing new teacher evaluation systems
Increasingly we are hearing concerns from educators that new education reforms are being rushed, including the Common Core State Standards. At the same time, new teacher evaluation systems are being put into place as well. Here to evaluate the risks … Continue reading → ...
05/23/13 2:00 am
Big money doesn't always win the day. At least it didn't in a school board race in Los Angeles in which a few million dollars showered on a favored candidate failed to overcome the poorly funded campaign of a fifth-grade … Continue reading → &n
05/23/13 2:00 am